Montvidas addresses attendees
Nederlandse tekst
On Saturday, April 5, several sponsors of the upcoming ISF World Championship met in the clubhouse of the Nol Houtkamp Sports Complex in Haarlem (Netherlands), where the event will be staged August 15-24. Also today, the official World Championship-poster was revealed.
Netherlands National Team Head Coach Craig Montvidas addressed the attendees.
Amongst the attendees on the site of Dutch big league-club FysioExpert Olympia Haarlem were representatives of sponsors, who signed the sponsor-agreements with the Organizing Committee. The meeting was held during the first day of the annual Jan de Wit Tournament in Haarlem. During the meeting, the four participating teams in the event were playing their games. Reigning champion Hotel Ambassador Haarlem Terrasvogels, runner-up Oolders Omaco Sparks Haarlem, Alcmaria Victrix and host Olympia Haarlem were the four teams that participated in the 2-day tournament, which was won by Sparks Haarlem.
The poster was revealed by National Team co-captain Saskia Kosterink, whose photo was used for the poster. The photo that is used for the poster is made by Fred Versluis.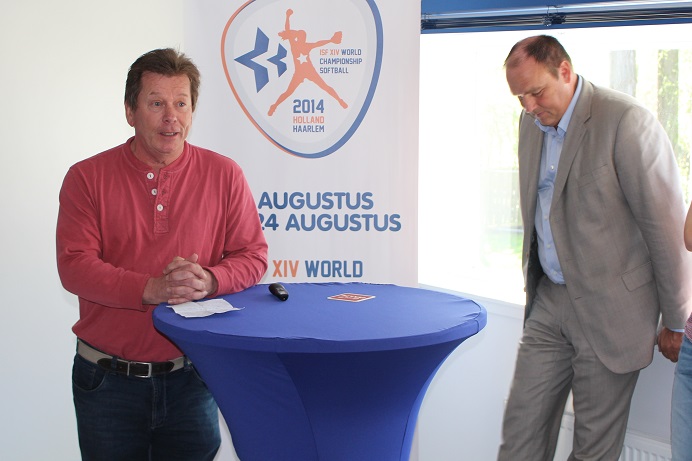 Dutch Head Coach Craig Montvidas addresses the attendees
Standing at right is Peter van der Aart, President of the Organizing Committee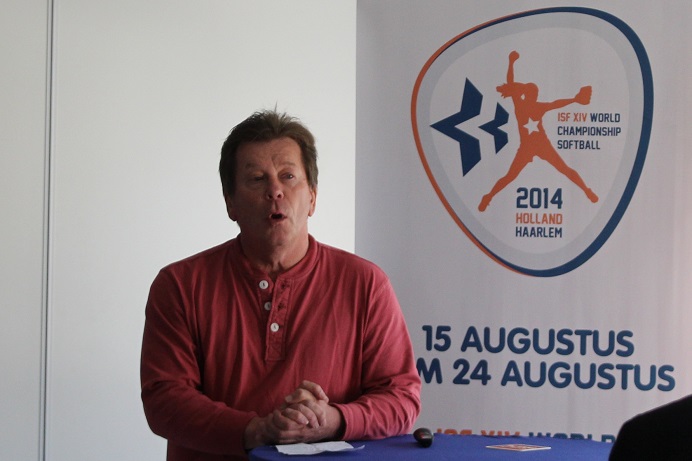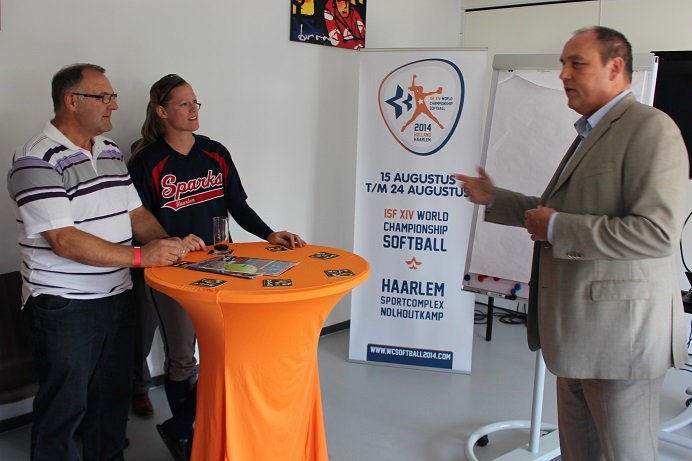 Peter van der Aart addresses Saskia Kosterink and Fred Versluis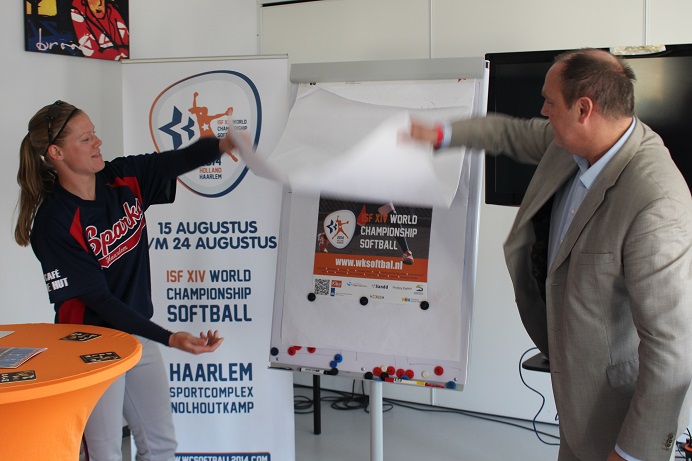 Saskia Kosterink reveals the poster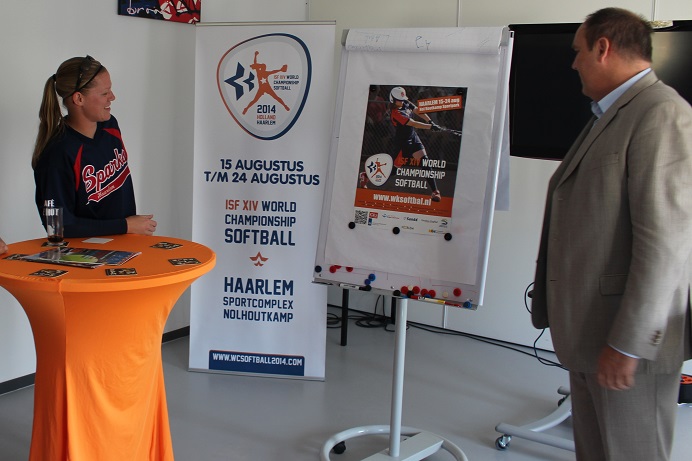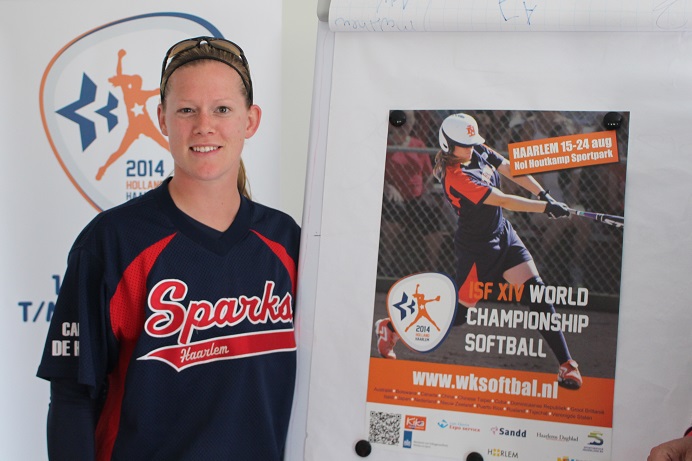 Dutch Team co-captain Saskia Kosterink with the poster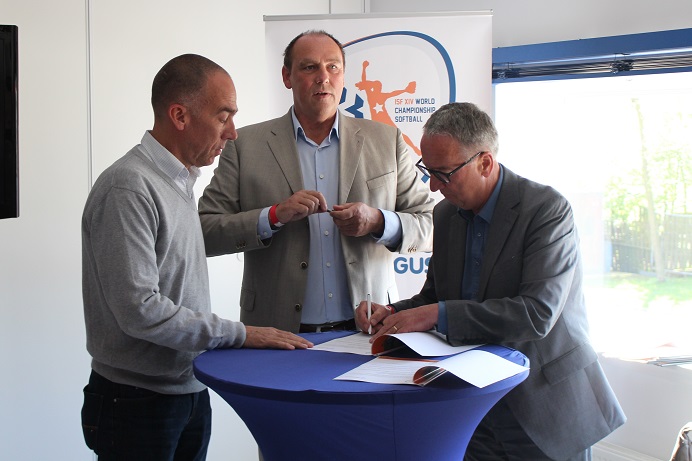 Jaco van Ekeris (left) of Van Ekeris Expo Service signs the sponsor-agreement
At right is OC-Secretary Ruud van Zetten, in the middle OC-President Peter van der Aart