Team opts for races and shopping on day off
Nederlandse tekst
Today (Saturday, March 22), the Netherlands National Softball Team has its final day off during its Florida-trip. Part of the team went shopping, while some of the team-members went to the races and so they had a day at the races.
The team will play its last two games on Sunday, meeting Team Florida in St. Petersburg in a double-header that begins at 11 AM local time (4 PM Dutch time). And then its time to start packing to begin the journey home on Monday.
It was A Day at the Races. No, we're not referring to the famous movie of that name from 1937, starring the Marx Brothers. But, there are similarities. In the mentioned movie, the Marx Brothers, led by Groucho in his hilarious role of Dr. Hackenbush, attend and try to win a big horse race (filmed at Santa Anita Racetrack in California). And today, the Dutch Team players and staff-members did the same, attending Thoroughbred horse racing at the Tampa Bay Downs in Tampa.
Tampa Bay Downs is the only Thoroughbred race track on the West Coast of Florida and is known as one of America's oldest and most well-maintained racetracks. Tampa Bay Downs first opened its doors in 1926 under the name of Tampa Downs and has since had a long and colorful history. Tampa Bay Downs has become one of the most popular turf courses in North America. It also includes a Golf Practice Facility, as well as The Silks Poker Room.
The day began with a brunch cooked by the mother of Lindsey Meadows, which was served between 11 and 12 AM. The team then left around 12:30 PM. Part of the team was dropped at the Citrus Mall to shop, the other part went to Tampa Bay Downs for the races.
The day ended with dinner at Smokey Bones in Clearwater.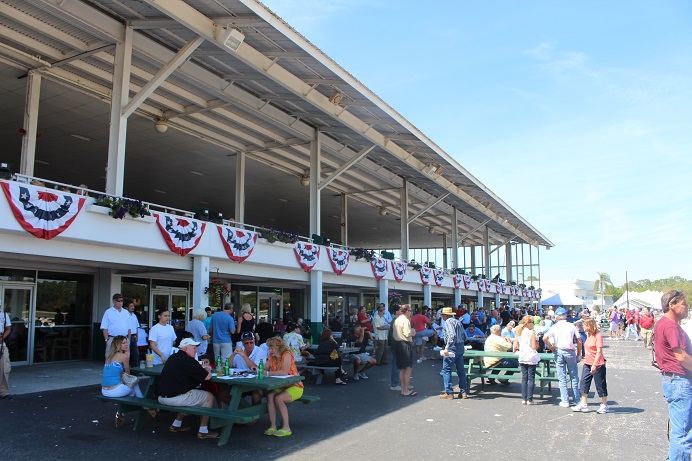 The Grand Stand at the Tampa Bay Downs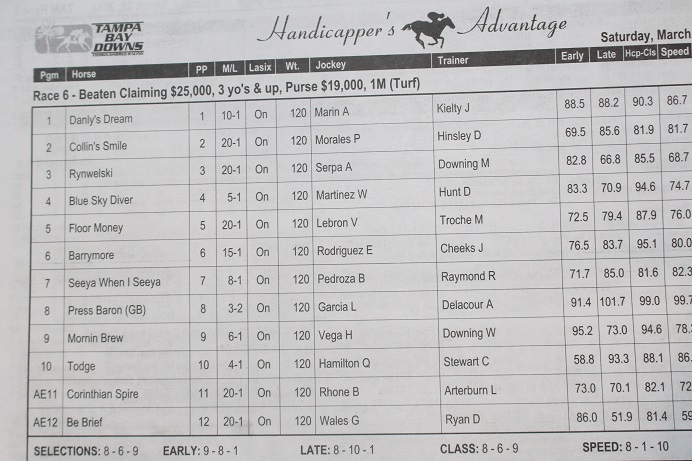 The start list for one of the races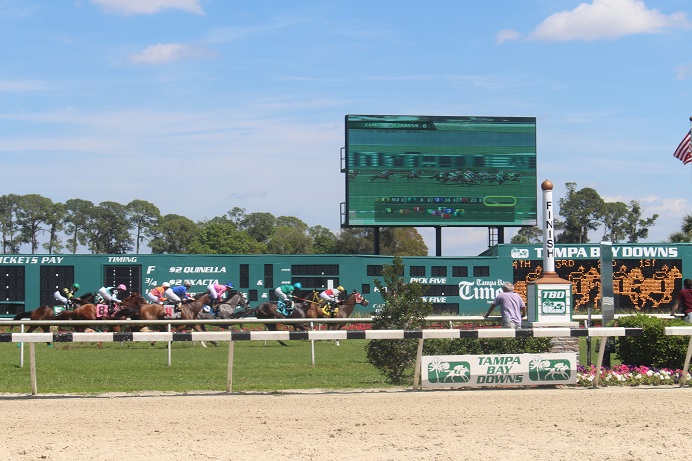 And here they go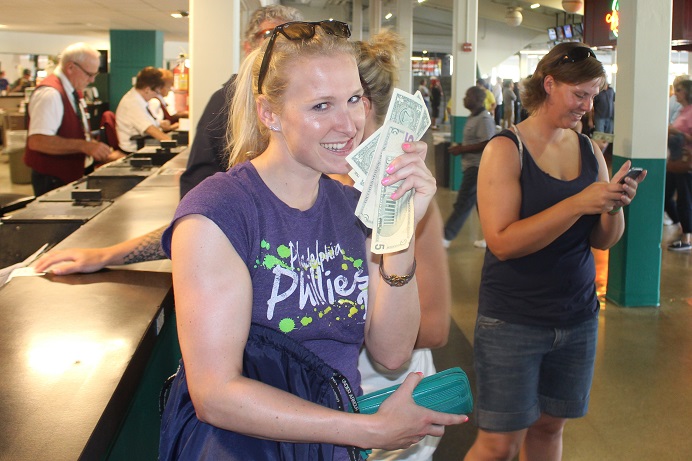 Dagmar Bloeming collects her money
Yes, she won twice!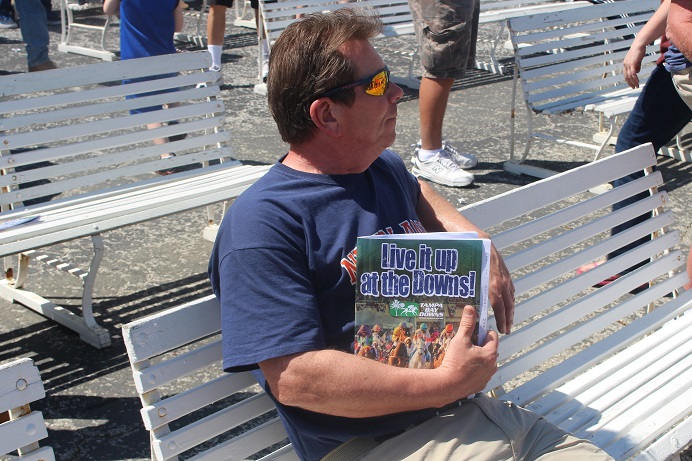 Head Coach Craig Montvidas is looking ahead to the next race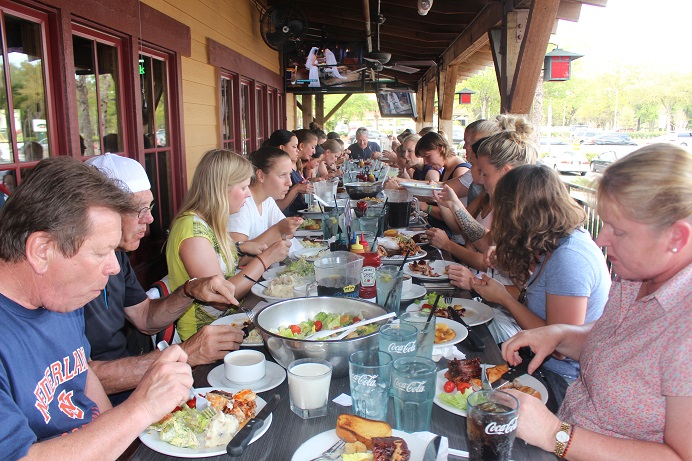 Dinner at Smokey Bones conclude the day