Orange squad collects 25 basehits, including another homerun
Nederlandse tekst
Today (Friday, March 21), the Netherlands National Softball Team opened its double-header against Polk State College in Winter Haven with a comfortable 10-2 victory. With this, the Orange squad ended Polk's 12-game winning streak. The Dutch Team also won Game Two, this time with a 7-3 score.
The team collected 25 basehits, including six by Dinet Oosting, four by Marisèla de Wind and a homerun by Saskia Kosterink.
The team has the day off on Saturday, then returns to the playing field on Sunday for a double-header against Team Florida to play the final two games of the Florida-trip. The double-header against the Travel Ball Team will be played in St. Petersburg and begins at 11 AM local time (4 PM Dutch time).
Before facing the Dutch Team today, Polk State College had played 37 games and had won 29 of them. Polk State, which is from Winter Haven, opened its season on February 1 at the Leadoff Classic in Clearwater (Florida) with two victories, beating Kaskaskia College 9-1 and Daytona State College 10-5. The next day, a double-header was split.
After a double-header victory vs. Lake-Sumter State College on February 6, the team played eight games in a period of six days (February 11-16). Six of these games were won by the Eagles. Hereafter, a double-header vs. Indian River State College was lost and in the following days, two wins and a tie were registered in four games played.
Polk State then played six games from February 28 through March 2. The first two double-headers, vs. Palm Beach State College (9-0, 10-2) and Broward College (15-0, 9-1) were won, but then the next double-header vs. Miami Dade College was lost.
On March 4, the Eagles won twice vs. William Penn JV, 6-0 and 13-0, to start a 12-game winning streak. Included in this streak were seven shutouts and a few big wins, like 15-0 (St. Mary's of the Woods College), 12-1 (Burlington County College), 22-8 (Highland Community College-Illinois) and 21-0 (St. Clair County Community College).
Last Tuesday, Polk State won twice vs. State College of Florida, Manatee-Sarasota (5-4, 11-3), before meeting the Orange today. It was Stephanie Koutsoumbaris who led Polk State to the victories. In the first game, trailing 4-1 in the bottom of the seventh inning, she hit a walk-off grand slam homerun to give Polk a 5-4 win. In the next game, she added a homerun and collected four runs batted in. These two games were the openers of the Eagles in the Suncoast Conference-season.
The team had some familiar faces, as two Italian players play for the Eagles, being pitcher Ilaria Cacciamani and infielder Lara Cecchetti. Cacciamani played for Macerata in 2009-2011 and plays for San Marino since 2012. Last year, she was a member of the Italian National Team. During the European Championship in Prague (Czech Republic), she pitched 1/3 inning in the semi-final against the Dutch, which went on to win its third consecutive European title. Cecchetti plays for Bollate since 2009. And so, the last four seasons, she was a teammate of Dutch Team-player Saskia Kosterink. In 2012, Dutch Team-pitcher Lindsey Meadows also played for Bollate. Lara is the sister of National Team-pitcher Greta Cecchetti.
---
Game One vs. Polk State College
In the opening game, the Dutch Team registered 16 basehits, including nine in an 8-run fourth inning en route to a 10-2 win. All nine players in the Dutch line-up collected at least one basehit. Eight of them scored at least once. Chantal Versluis and Saskia Kosterink both had three hits. Saskia also had three runs batted in. Dinet Oosting and Marisèla de Wind both had two hits and scored twice. Nathalie Gosewehr and Nikki Harte both had two RBI's.
Lindsey Meadows started for the Dutch and struckout three batters in four innings to win her fourth game. Dagmar Bloeming threw the last three innings, struckout four and earned her third save of the trip.
Polk State initially took the lead twice. In the second inning, two basehits and an error led to a basesloaded situation with no outs. A strikeout and a force out at home followed, but then a walk gave Polk an 1-0 lead. A flyout ended the at bat.
The Dutch Team came alongside in the third inning. Marisèla de Wind reached second base on a throwing error after her bunt, then moved on a double by Eva Voortman and scored on a sac-fly by Nathalie Gosewehr.
Polk re-took the lead in the bottom of the third inning. After the Dutch defense turned a double play, Stephanie Koutsoumbaris (who had reached on an error) scored on a double by Erica Morrissey.
But then, the Dutch Team rallied for eight runs in the fourth inning to take command over the game. Saskia Kosterink led off with a homerun. Virginie Anneveld (single), Areke Spel (double), Nikki Harte (2-run single) and Marisèla de Wind (single) then all hit a basehit, followed by sac-bunt by Eva Voortman. Then, four more consecutive basehits followed, hit by Nathalie Gosewehr (one-run), Dinet Oosting, Chantal Versluis and Saskia Kosterink (2-run), who had three RBI's in this inning.
The final Dutch run was scored in the sixth inning hen Dinet singled and scored on a sac-fly by Virginie.
Box Score Polk State College vs. Netherlands (Game One)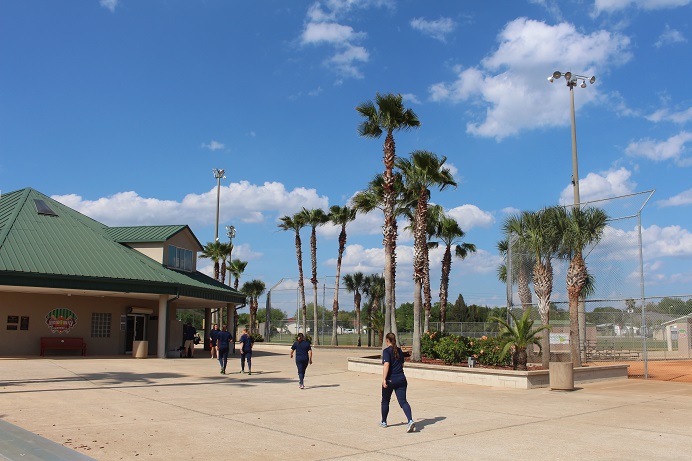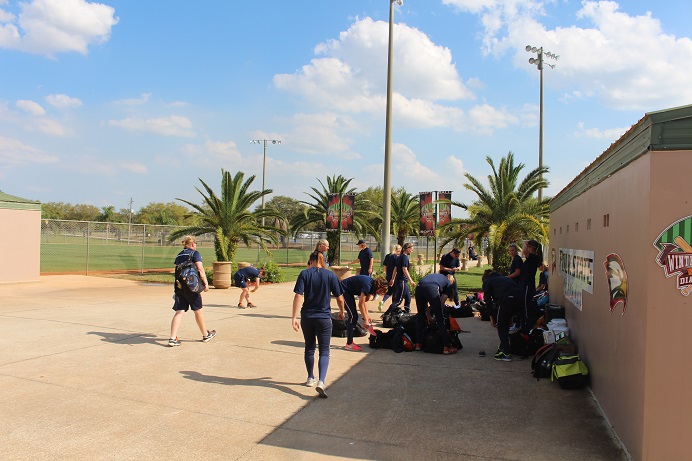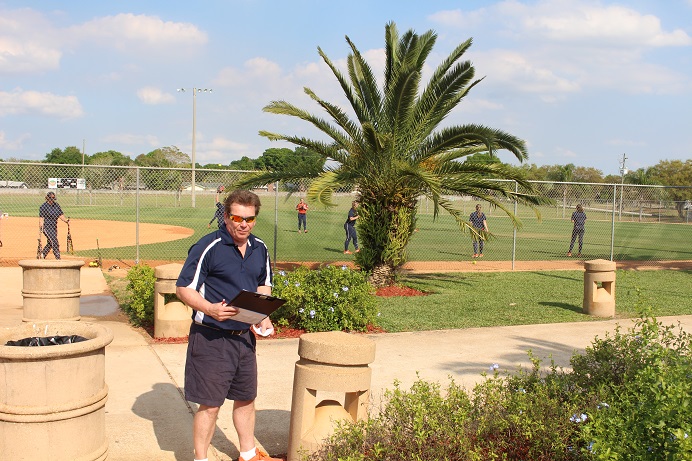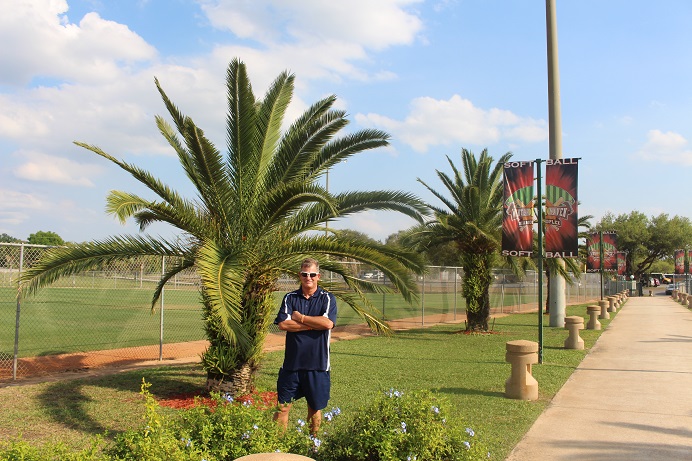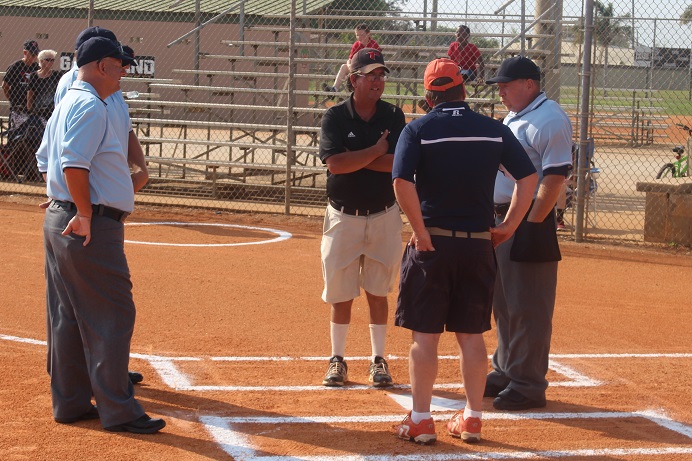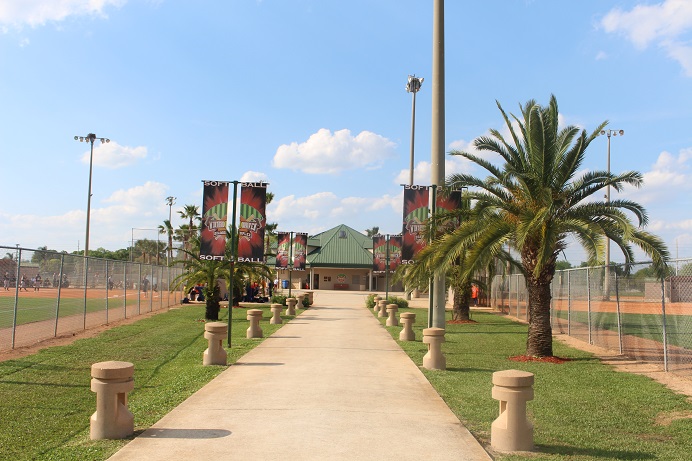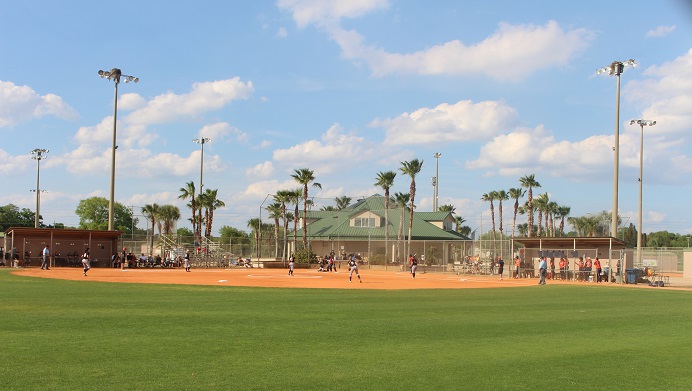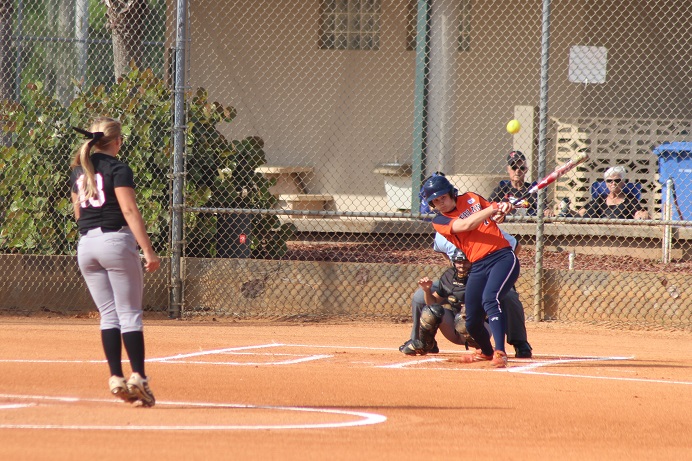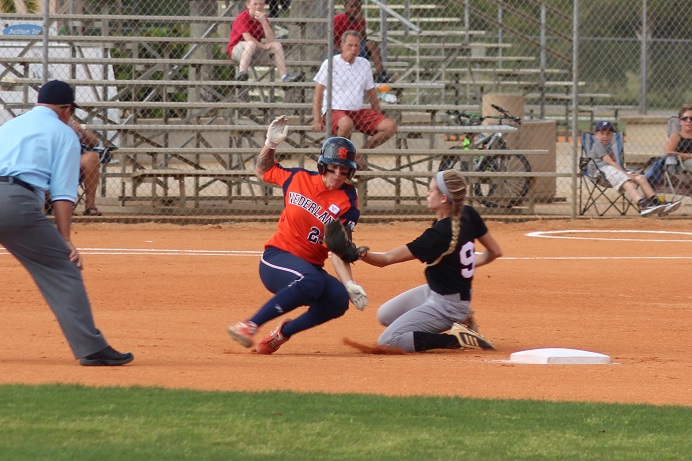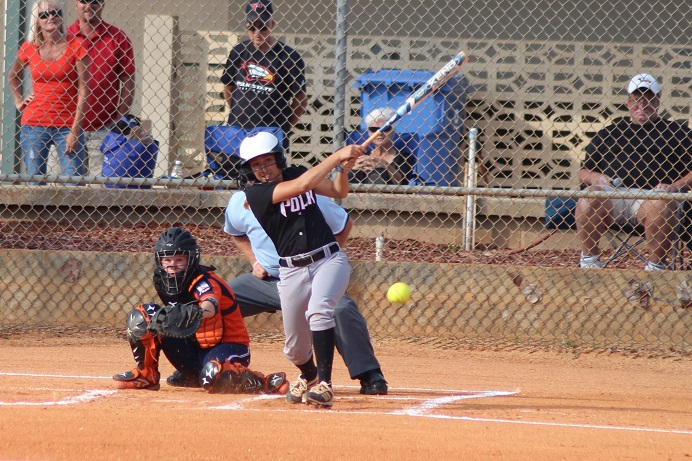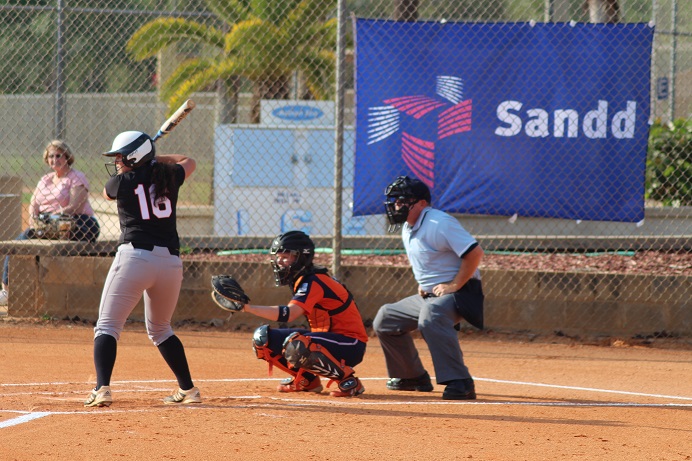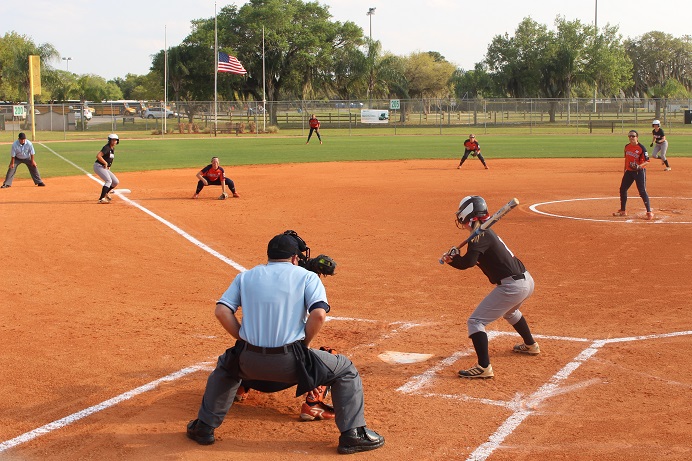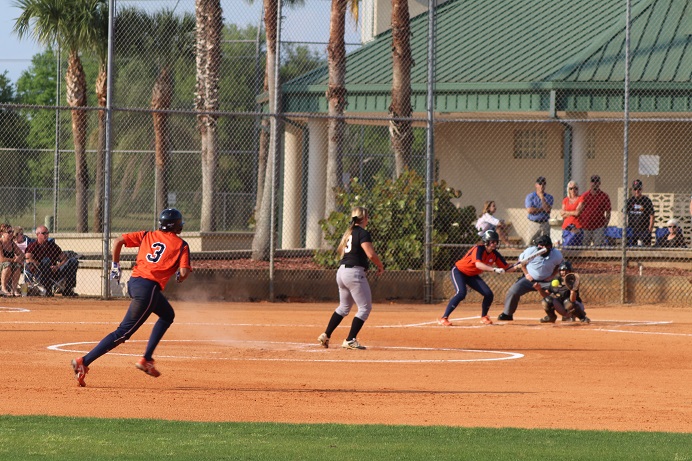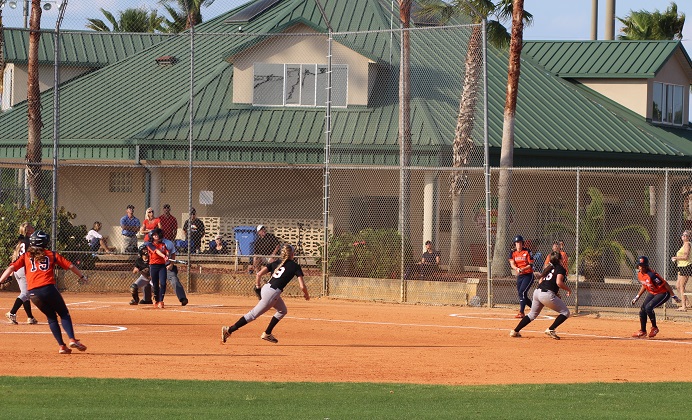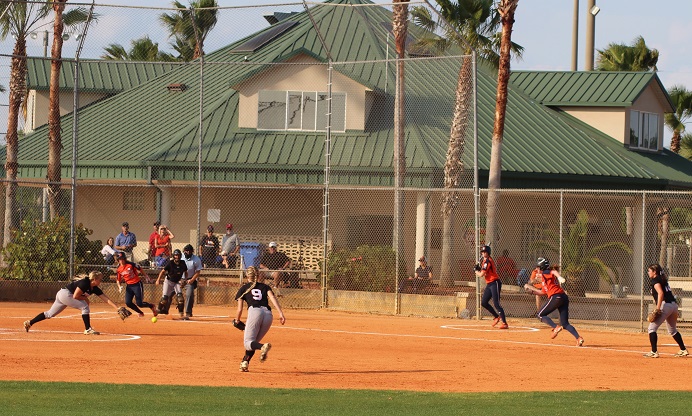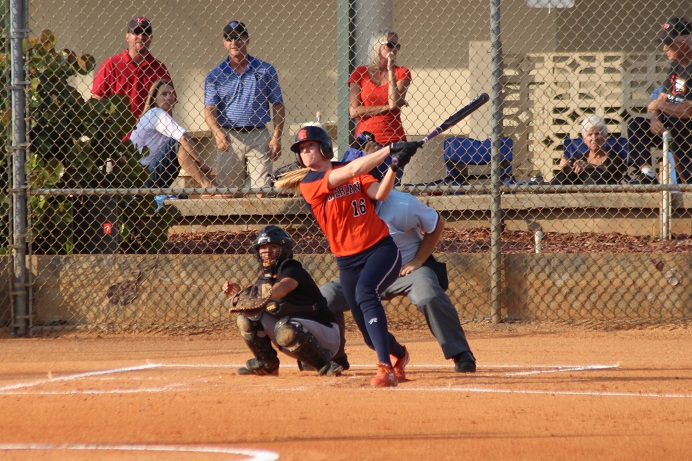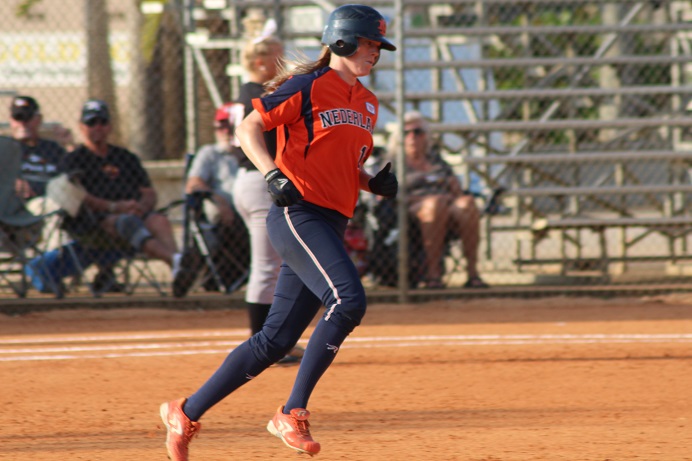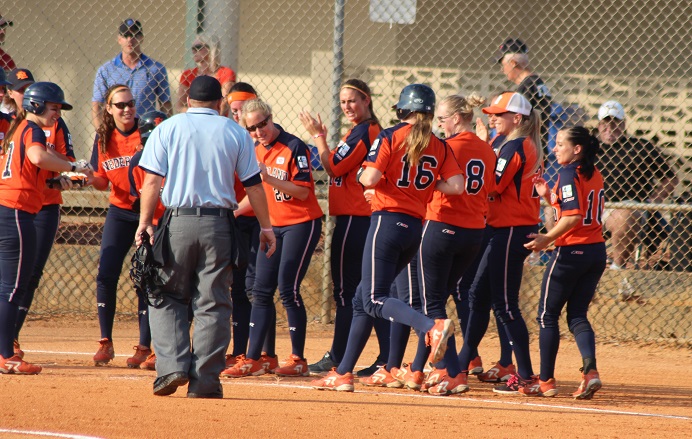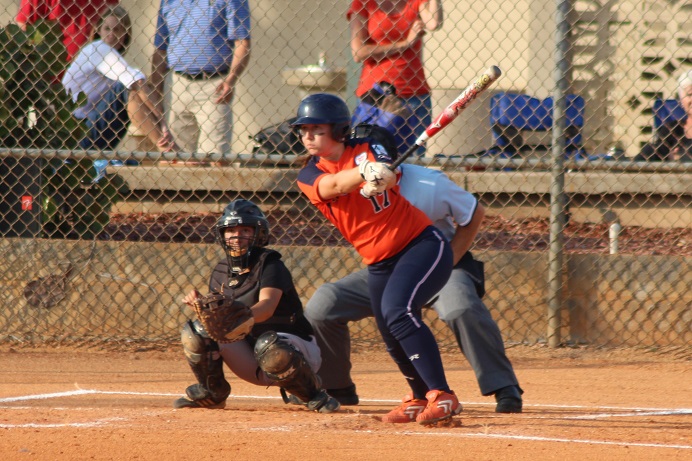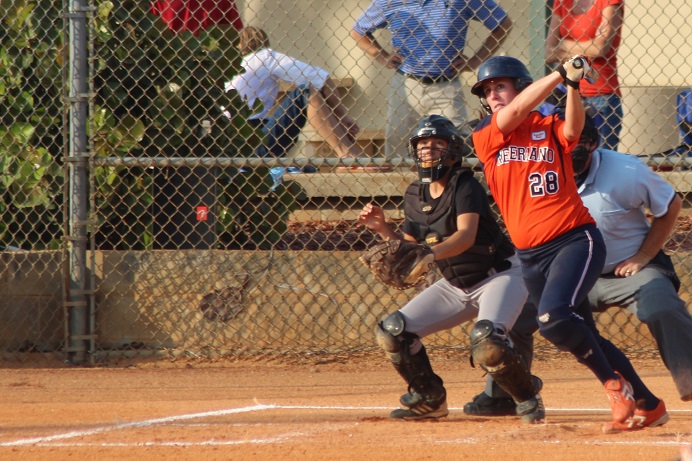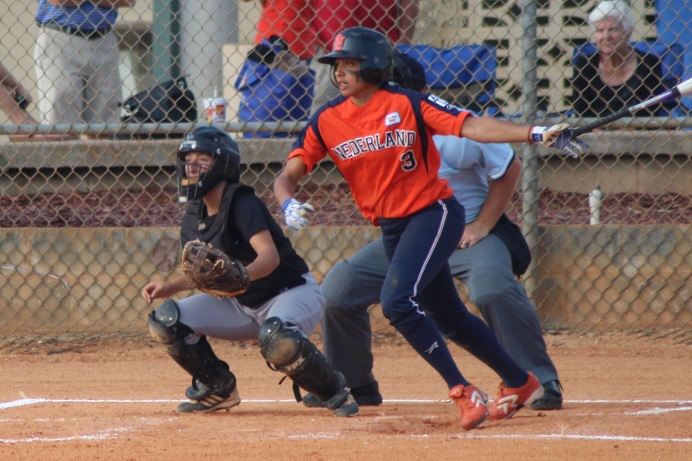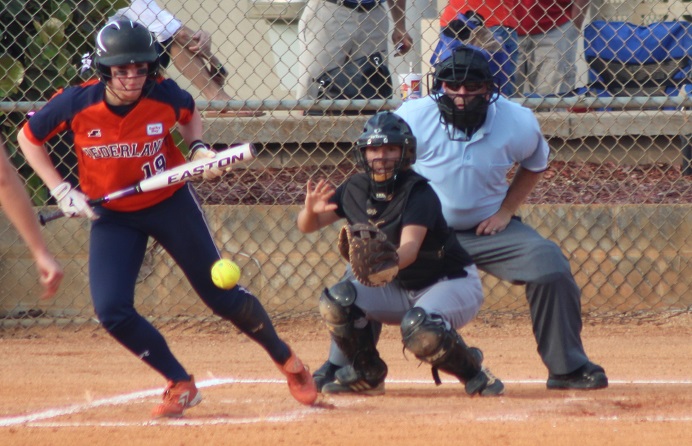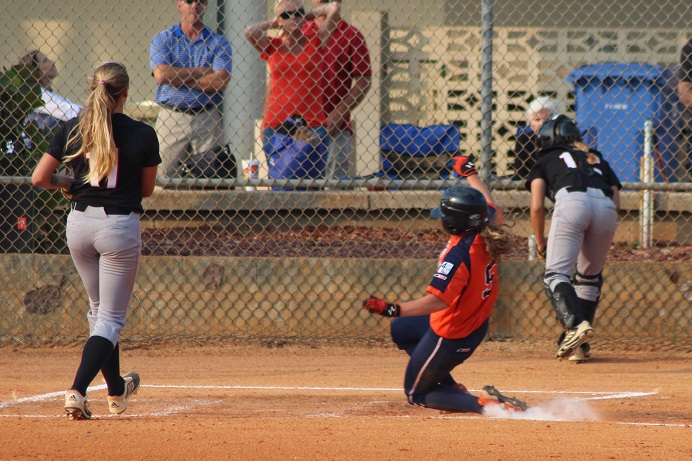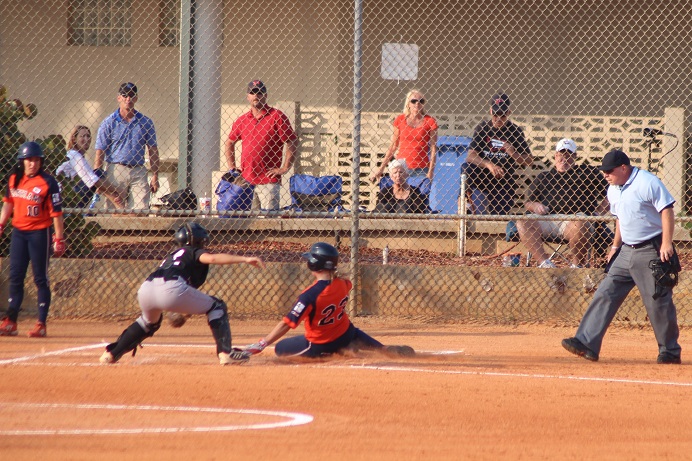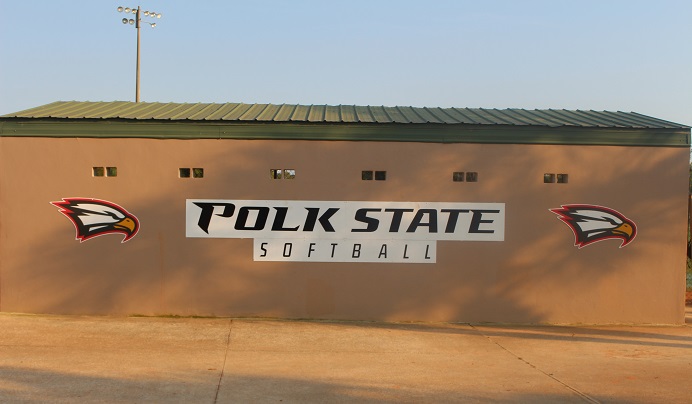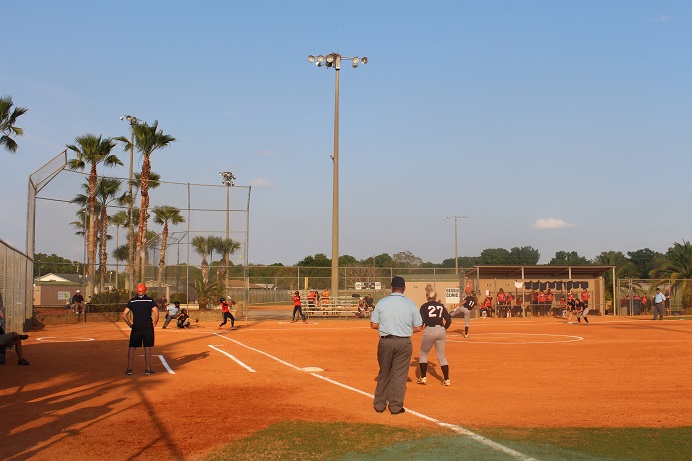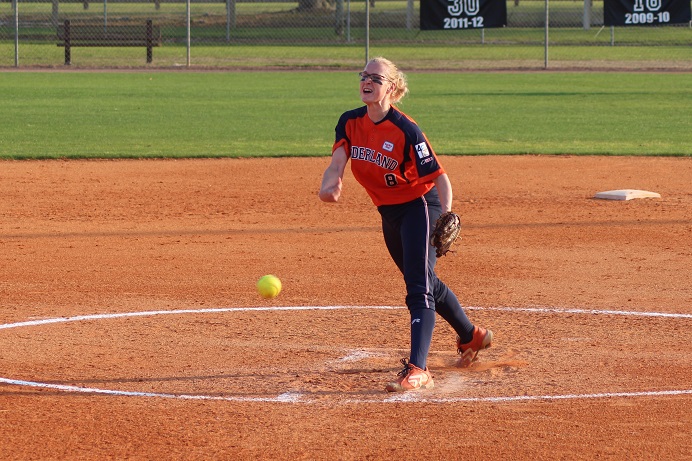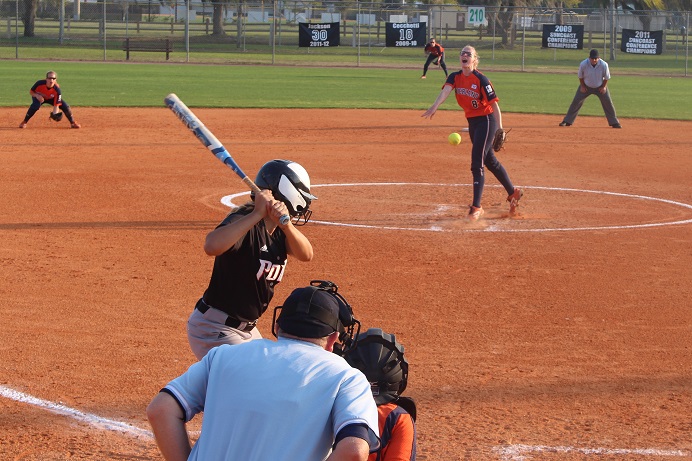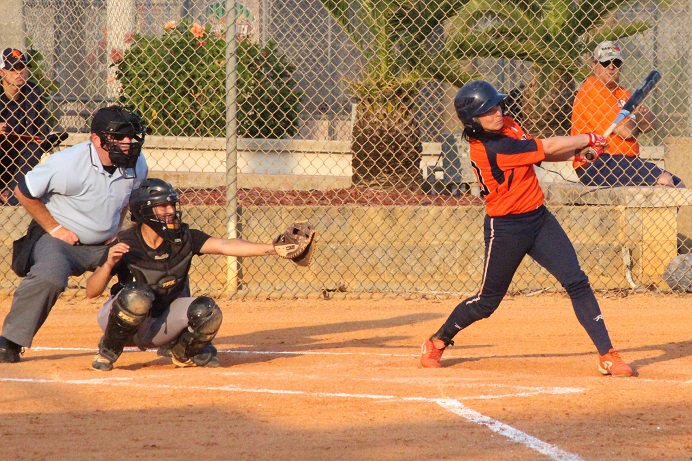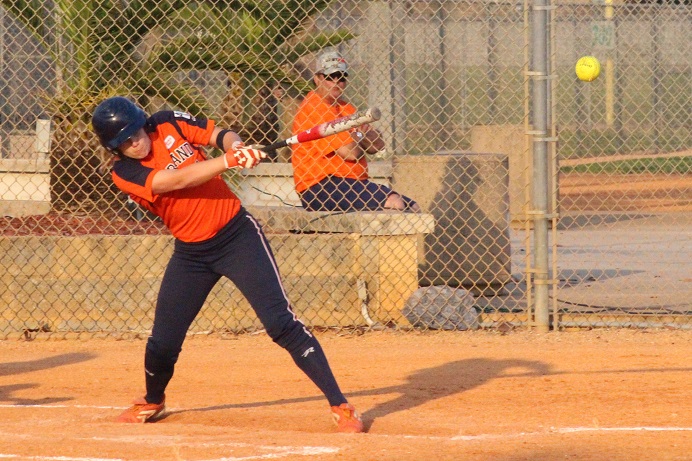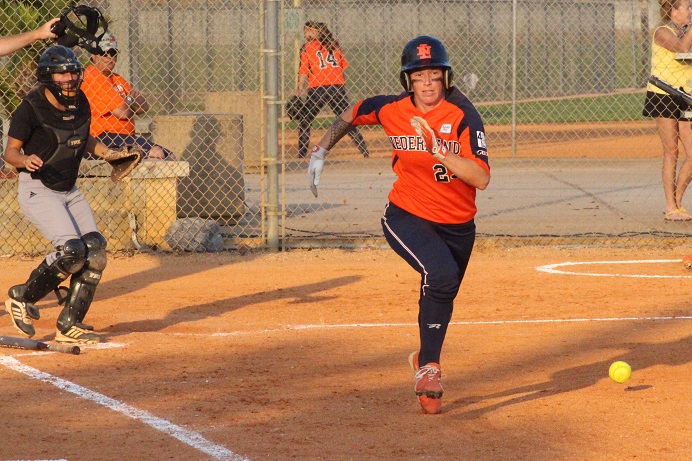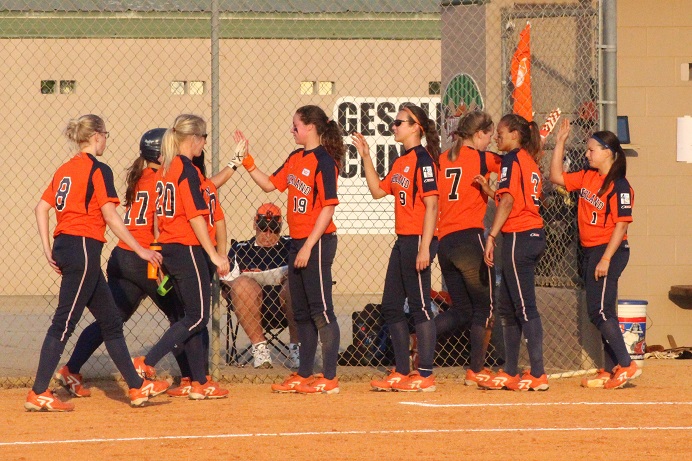 ---
Game Two vs. Polk State College
In the second game, the Dutch Team led 3-1 in the fourth inning, but Polk State managed to come alongside. The Orange then staged another rally, this time for four runs in the sixth at bat to win 7-3.
In this game, the Dutch collected nine basehits, including four by Dinet Oosting. Five times the Polk-pitching hit a Dutch batter with a pitch. Catchers Nathalie Timmermans and Karin Tuk both were hit twice. Areke Spel was also hit by a pitch.
The Dutch Team opened the score with two runs in the third inning. With one out, Marisèla de Wind reached on a bunt-single, then the bases got loaded when Merel Oosterveld and Dinet Oosting singled. Jessie van Aalst followed with a 2-run single. The bases were re-loaded when Nathalie Timmermans was hit by a pitch, but three runners stranded.
Polk got one run back in the third inning, then got the bases loaded off of reliever Eva Voortman, who then closed the inning with a strikeout.
The Dutch Team added a run in the fourth when Nikki Harte led off with a walk and moved when Karin Tuk was hit by a pitch. The two runners advanced on a sac-bunt by Marisèla de Wind, then Dinet Oosting added an RBI-single with two outs.
Polk State then came alongside in the home of the fourth on three walks and a single.
The Dutch Team got back on top with a 4-run rally in the sixth inning. With Marisèla de Wind (fielder's choice) and Merel Oosterveld (walk) on base, Dinet Oosting delivered another RBI-single, then an error led to another run. With Jessie van Aalst (fielder's choice) on base, Nathalie Timmermans was hit by a pitch for the second time and was replaced by pinch-runner Nathalie Goseweher, who earlier in the inning also ran for Karin Tuk when she was hit for the second time. The bases got loaded when Lindsey Meadows walked, then Areke Spel followed with a 2-run single to make it 7-3.
Femke van Dusschoten took over the Dutch pitching in the sixth inning, retired six batters in a row and was credited with her fourth win.
Box Score Polk State College vs. Netherlands (Game Two)