Orange back on the field on Friday
Nederlandse tekst
The Netherlands National Softball Team began the day early on Thursday (March 20), as it conducted a practice session that started at 8 AM. After breakfast at 7 AM, the team went off to the field, then praticed for almost three hours.
It was the lone activity for the Orange squad today, which was used as a day to rest. The day was concluded with a Chinese dinner.
The team returns to the playing field on Friday for a double-header against Polk State College, which will be played at Winter Haven. The first game begins at 5 PM local time (10 PM Dutch time).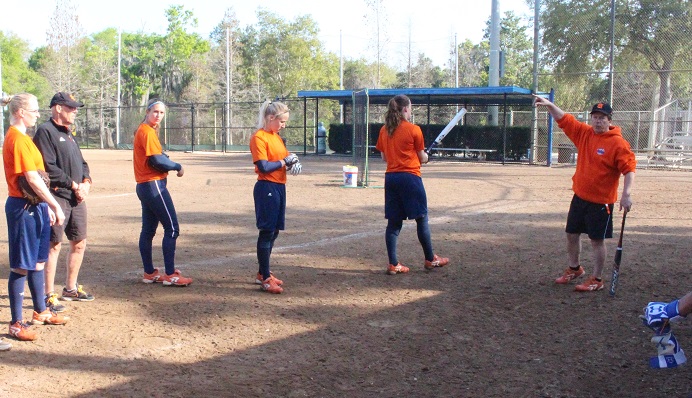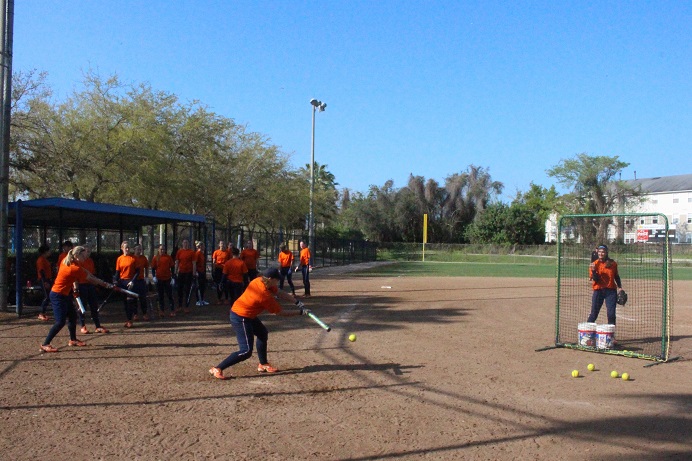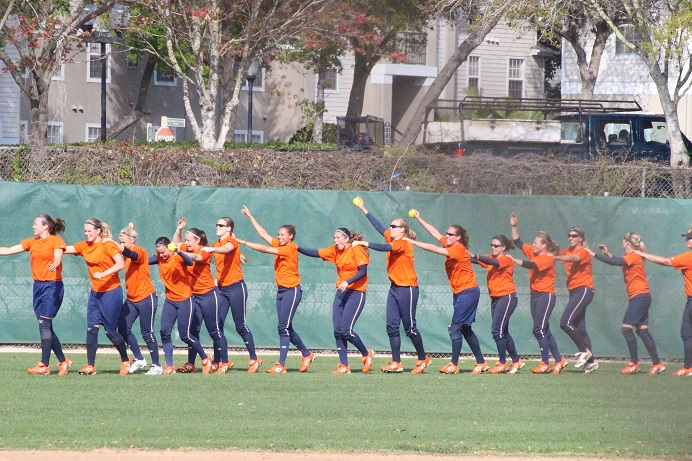 At the end of the practice, the players were instructed to stay in motion
for 8 minutes, and so they invented all kinds of activities