Sponsor shows players and staff-members around
Nederlandse tekst
Today, the players, coaches and staff-members of the Netherlands National Softball Team visited the Head Office of Sandd, the main sponsor of the Orange squad.
The team was welcomed by Jetta Roozeboom (PR/Marketing), who explained how Sandd works. The team was then split in three groups, who were shown around in the big facilities of the business postal delivery service company. There, the entire process of handling the postal service was explained and the team was able to see how things are done by themselves.
Hereafter, the Orange squad went to the meeting room and there, it was addressed by Haico Meijerink, the CEO of Sandd.
After completion of the meeting, Team-captain Saskia Kosterink handed a team-photo to Haico Meijerink and Commercial Director Thiemo van Spellen. The day then ended with a meet-and-greet with several employees of Sandd.
On Sunday, February 23, during the annual National Team Showcase in Amsterdam, Sandd announced that it had become the new main sponsor of the National Team.
,,It was a very enjoyous and interesting day'', Head Coach Craig Montvidas stated.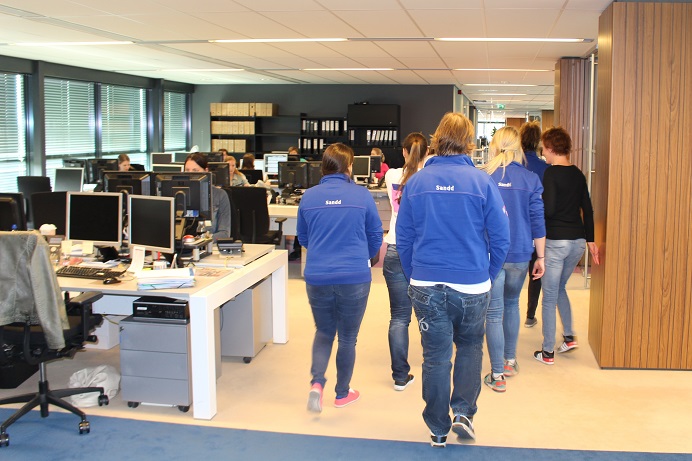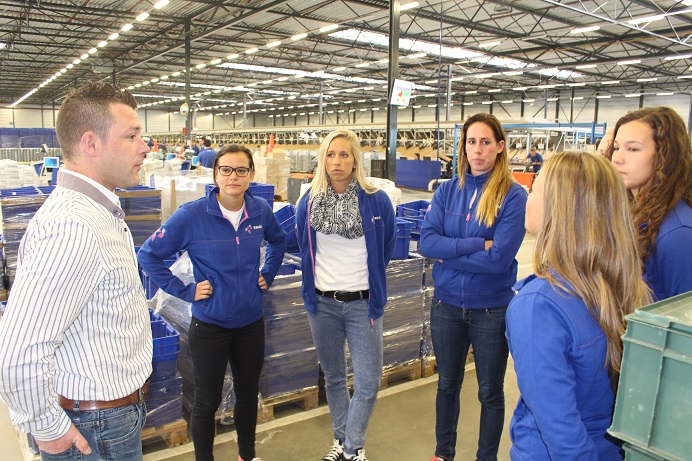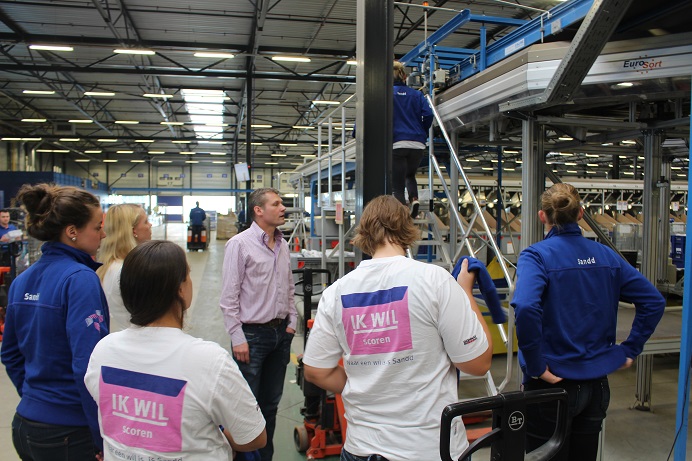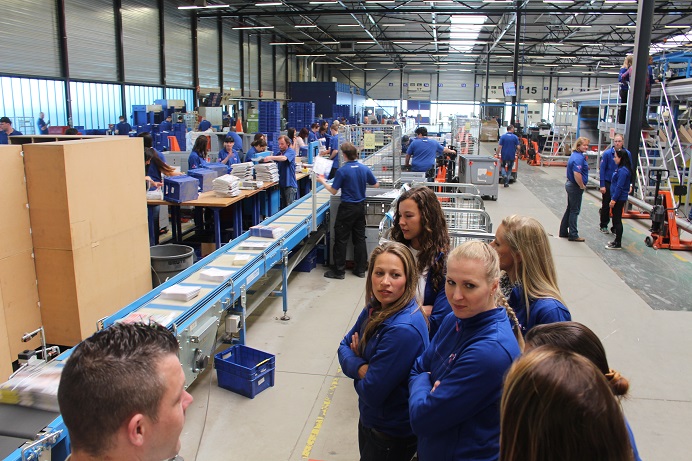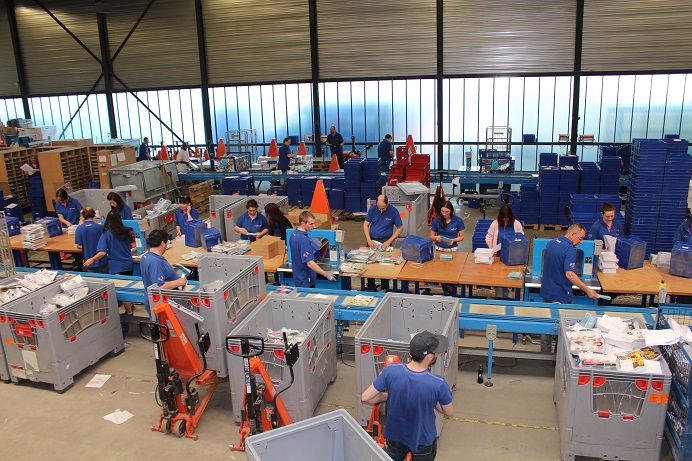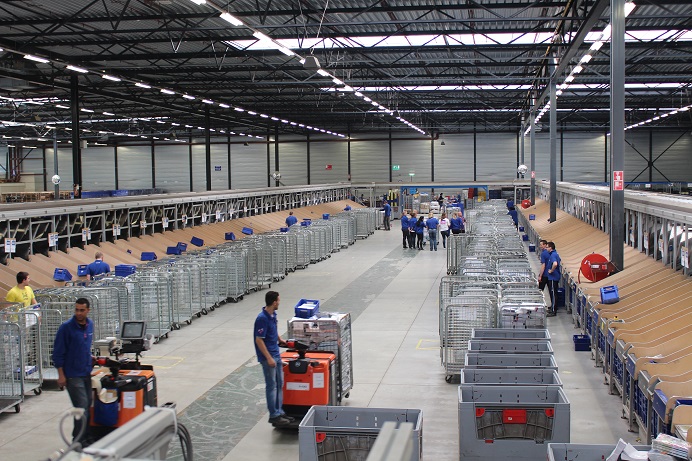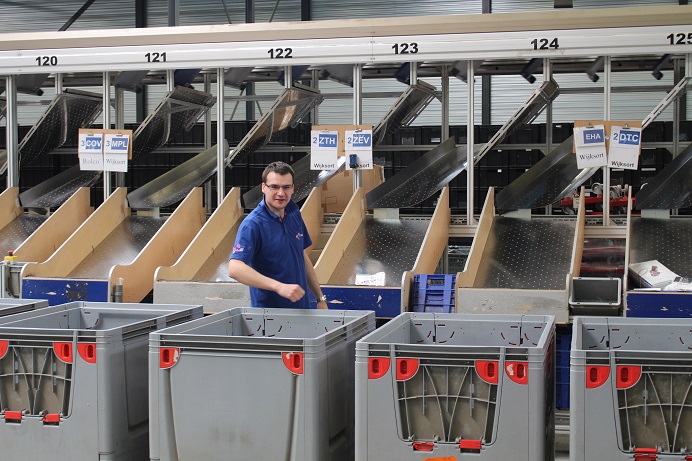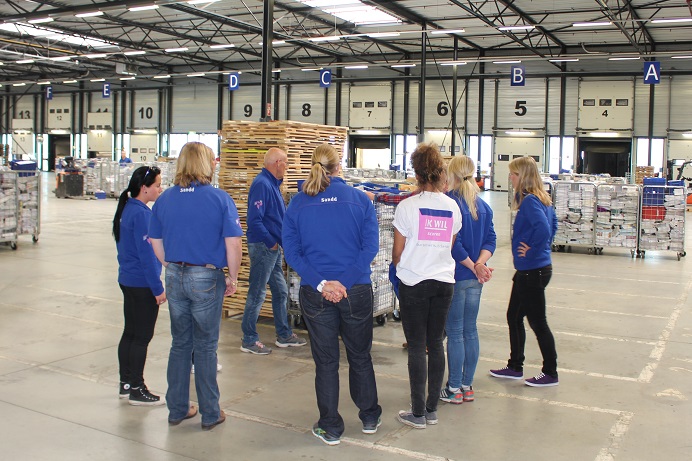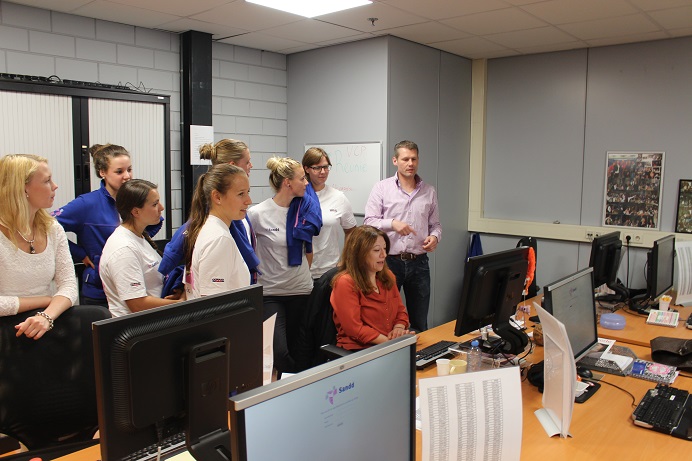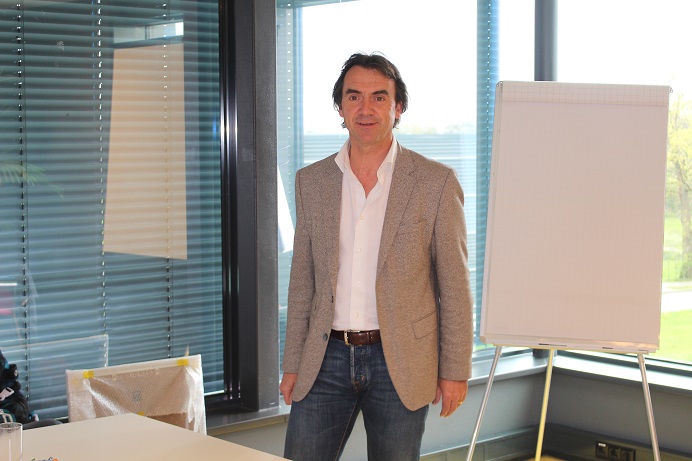 Haico Meijerink, CEO of Sandd, addresses the players of the Orange squad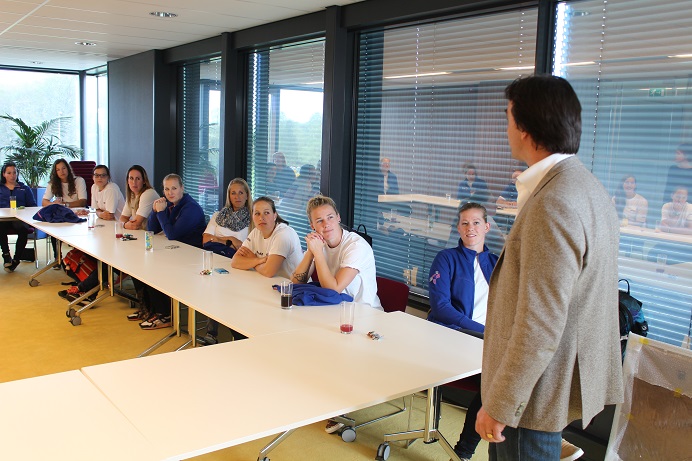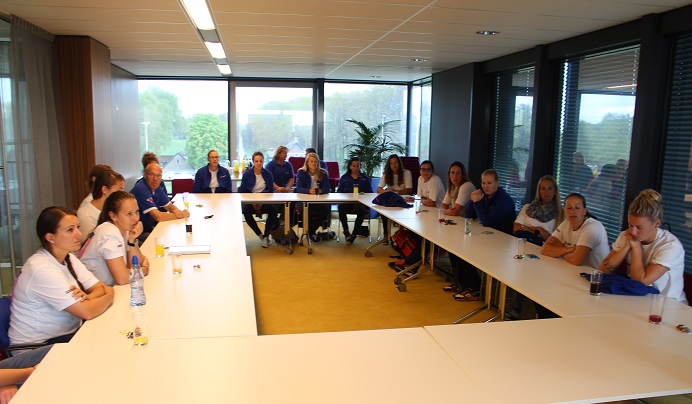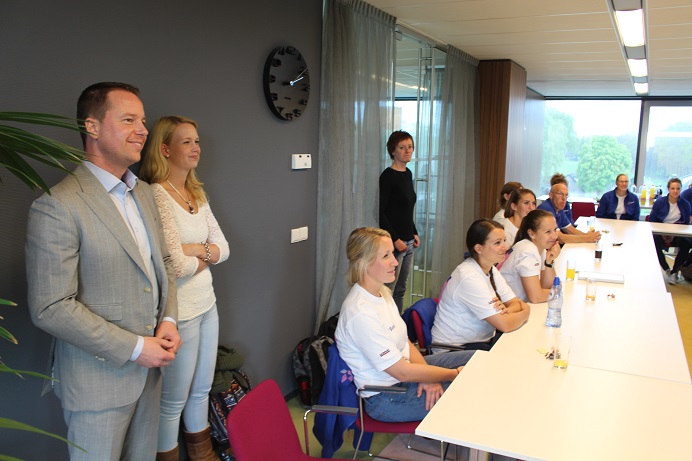 Thiemo van Spellen (Commercial Director, left) and Jetta Roozeboom (PR/Marketing, center)
of Sandd look on and listen to the address of Haico Meijerink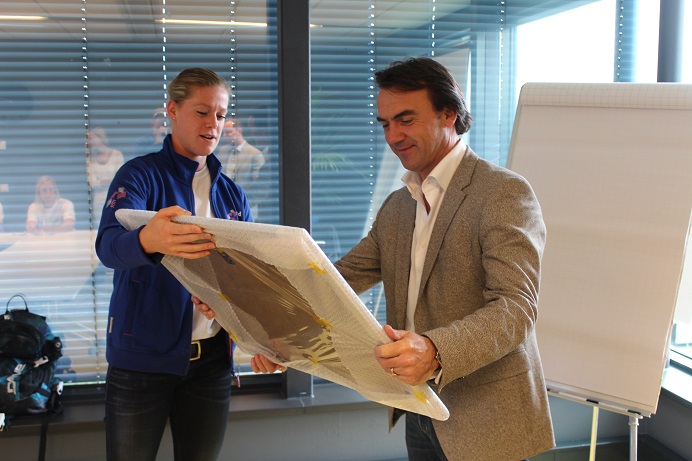 Saskia Kosterink hands the team-photo to Haico Meijerink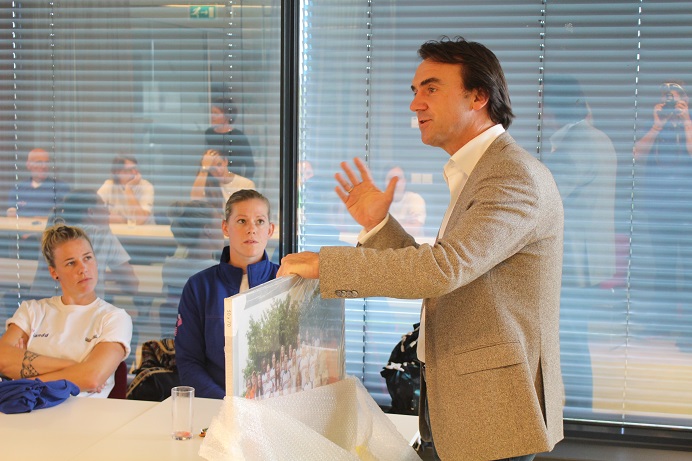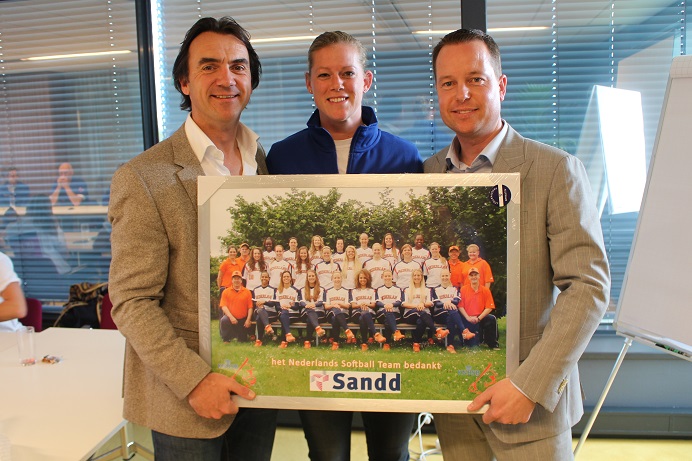 Saskia Kosterink with Haico Meijerink and Thiemo van Spellen